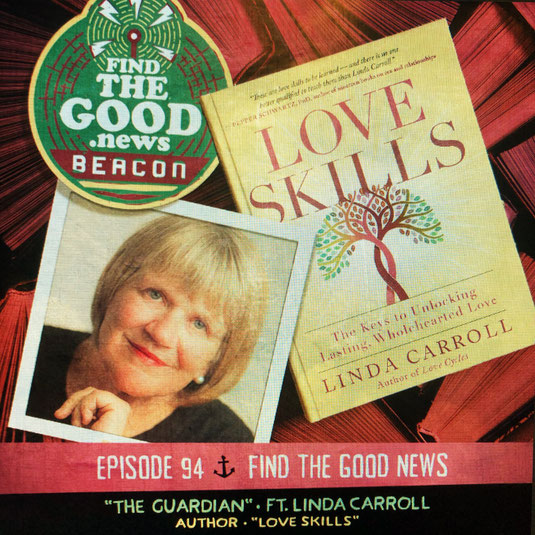 For many, there comes a point where a devoted, intentional bond is made with another human being, and the factors that draw them together are manifold. I would call this a bond of love, sacred partnership.
If nurtured, it can grow far beyond the early entanglements that caused the initial attraction.
This sounds wonderful, and it can be, yet many relationships still fail, and we're left wondering what we could have done differently, and how we can use more skillful means with others.
Linda Carroll, author of "Love Skills: The Keys to Unlocking Lasting, Wholehearted Love" presents a resource to do just that. Linda's book was a walk down memory lane for me, stopping to examine where I've been, the choices I've made, the "why" behind the things I've done when in relationship. It helped put fresh eyes on present relationships, and how past patterns and experiences could be affecting intimacy—for better or for worse—revealing specific actions I can take to better the quality of my relationships.
My conversation with Linda was pleasant and personal, and she is clearly an observant, thoughtful listener with deep insights on human companionship and love.
There is no doubt in my mind that she genuinely wants people to have heather and deeper relationships. Considering the complexities caused by extreme distancing, proximity, or isolation many may feel during the times we live in, perhaps there is no better time for a book like "Love Skills" to come along.
---
---
LOVE SKILLS
Linda Carroll's first book, Love Cycles, describes the five stages of intimate relationships in detail, illuminating the behaviors associated with each stage and strategies for successfully navigating them. This companion workbook, Love Skills, is a practical guide to creating and maintaining a loving relationship. Exercises, activities, self-assessments, and other concrete tools allow readers to understand where they are in their relationship. Carroll addresses such thorny issues as the loss of sexual energy, why what once seemed endearing is now annoying, and the many ways that family history and personality type can wreak havoc in relationships. Her well-researched practices help keep love alive in the midst of seemingly intractable differences, and specific, effective solutions to couples' most common struggles provide a clear map for moving forward. Most important, Carroll's couple-tested techniques allow readers to deal with conflict without losing connection, and show that conflict, when navigated properly, can lead to renewed closeness and unprecedented connection.
---
---
LINDA CARROLL 
As a Licensed Marriage and Family Therapist, I work as a psychotherapist, a teacher, and a Board Certified Life Coach. For 38 years, my primary focus has been working with couples.
I am the author of two books on wholehearted relationships: Love Cycles: The Five Essential Stages of Lasting Love, which has been translated into four languages; and Love Skills, a new release as of February 2020.
To educate people on the steps to true intimacy, I am a frequent presenter and inner fitness coach at the renowned Rancho la Puerta wellness center in Tecate, Mexico, as well as other venues across the US. I speak about relationship issues on radio programs and podcasts, write for many online magazines, and work with couples all over the country through both virtual and in person counseling.
I have always been fascinated by the deep meaning of being human. Throughout my adult life, I've studied psychology, poetry, philosophy, spirituality, and literature, and I've come to understand how those realms enrich and intertwine with one another. I have found that my own everyday challenges--maintaining a loving, long-term relationship; raising children; developing my career; facing illness; and grieving the loss of people I love--have been my most valuable teachers and the sources of my greatest life lessons. The primary message I convey through my books, public speaking and counseling work is that although love is a feeling, a wholehearted relationship is a skill set.
---
---
Make sure to subscribe to Find the Good News through your favorite podcast app today, or follow Find the Good News on Facebook, Twitter, and Instagram to receive regular updates!
You can help me keep the good new signal strong by becoming an Early Riser Patreon supporter.
-Brother Oran Parker