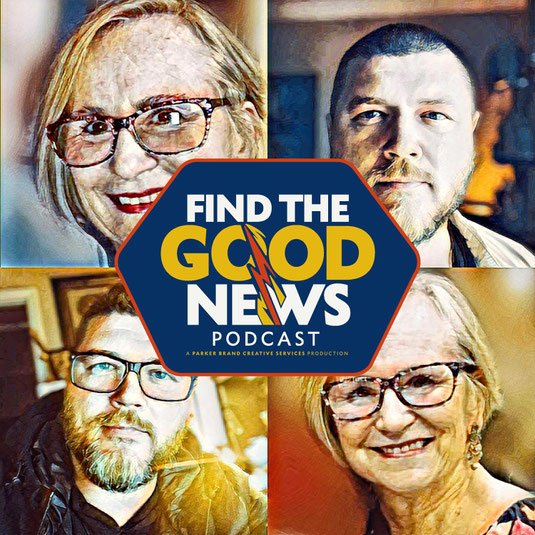 Mickey is the CEO and President of Resource Management Services, a business that has been providing behavioral health services in Southwest Louisiana for over 25 years. Like most of us, Mickey is so much more than her official title, although after sitting with her, it is was very easy to see why she was called to service in her particular field.
Honestly, this wasn't the first time I'd sat down to visit with Mickey under the clear blue sky. Not too long ago, she invited me to the peaceful bayou that borders her property to dig Iris flowers for transplant around my small lotus pool. On that day, we sat down on the soft grass of her front lawn and had a friendly visit there as well.
Mickey is an artist, and if you seek out her works you'll find a comforting blend of local creatures and fauna, as well as a healthy dose of spiritual vision. It is clear to me that Mickey wants to improve the quality of the lives she comes in contact with, whether it be those in her close circles, or in the larger rings surrounding her community.
Whatever you want to call this method of moving through life that Mickey Shannon has adopted is probably fine; she doesn't seem to concern herself too much with labels. Mickey is more intent on living as well as she can while being a blessing to others using her gifts and resources.
---
---
RESOURCE MANAGEMENT SERVICES 
Resource Management Services has been providing quality behavioral health services in Southwest Louisiana since 1994.  Services are designed to meet the individual needs of children, adolescents, and adults who face challenges related to emotional, behavioral, or mental health issues.  The goal of services is to improve the individual's ability to cope within their environment at home, school, or community.  Services are provided to eligible individuals ages 6 years and older who are enrolled in Medicaid. 
---
---
---
Make sure to subscribe to Find the Good News through your favorite podcast app today, or follow Find the Good News on Facebook, Twitter, and Instagram to receive regular updates!
You can help me keep the good new signal strong by becoming an Early Riser Patreon supporter.
-Brother Oran Parker